What you
see

is what you get
Foxbright CMS Features
The Foxbright content editor is truly user friendly. What You See Is What You Get (WSIWGY) no technical knowledge is necessary. Content can be easily updated from any device. Design is responsive and all content automatically formats to your design for a clean professional presentation.
See below for some of our favorite features.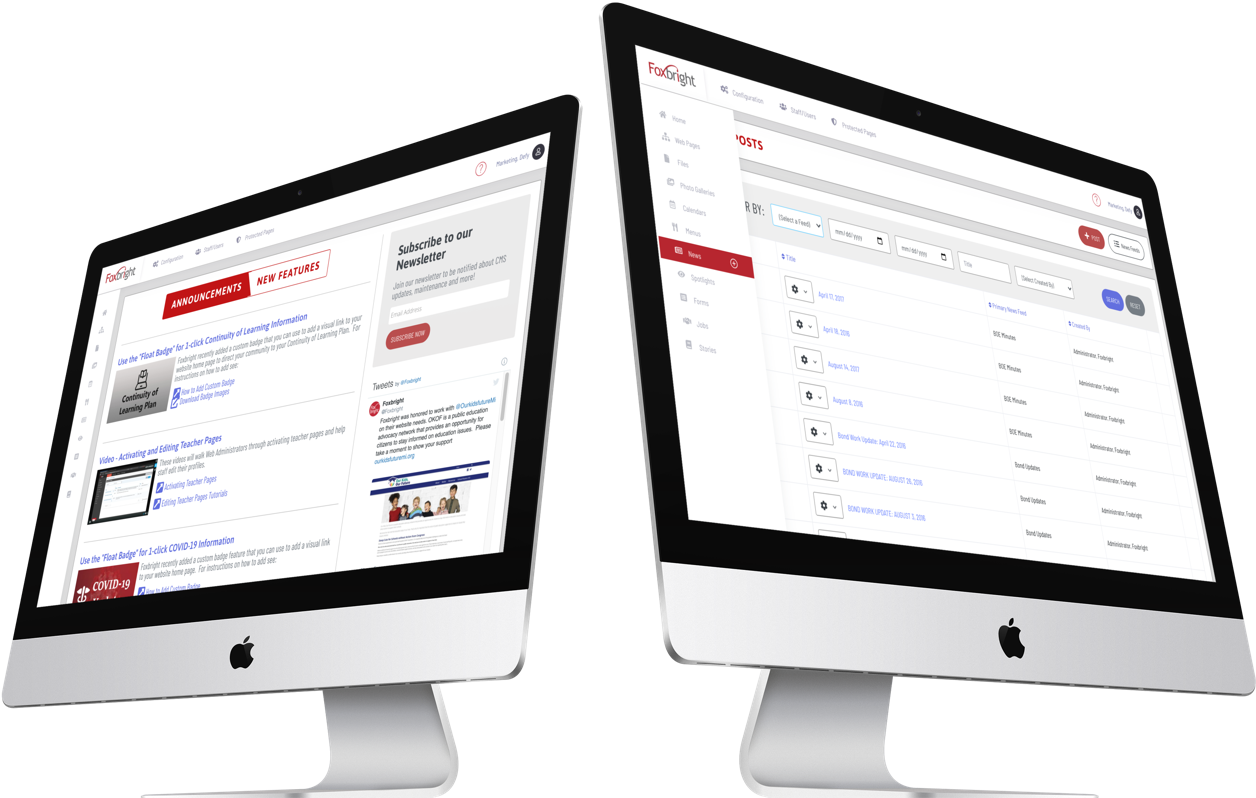 Want to see more? Book a Demo today!
Learn more about the Foxbright CMS and see how it can help your organization.
Spotlights / Points of Pride
Visually highlight School Activities, Events, Accomplishments
Graphical Quick Links Menu
No limit on number of spotlights, auto-rotate on page, and option to view all
News, Stories, Announcements
Push articles to Facebook & Twitter
Easily add Facebook and/or Twitter posts to your website
Home Page Alerts - great for school closings or other scheduling changes
Date Driven with Auto Archive feature
Featured News - draw special attention to news articles on your home page
Stories / Online Newsletters
Calendars and Events
Add and Edit Events and share events
Parent Calendar View (select district and building calendars to view together)
Event Description supports links to documents, embedded maps, etc.
Present multiple calendars together (e.g. School Calendar + District Calendar)
iCAL / ICS enabled so anyone can subscribe to your school calendars
Foxbright integrates with Google, Office 365, Schedule Star, or any calendaring system that supports calendar subscriptions
Lunch Menus
Create, manage and post lunch menu's directly to website
No more linking to PDF lunch menus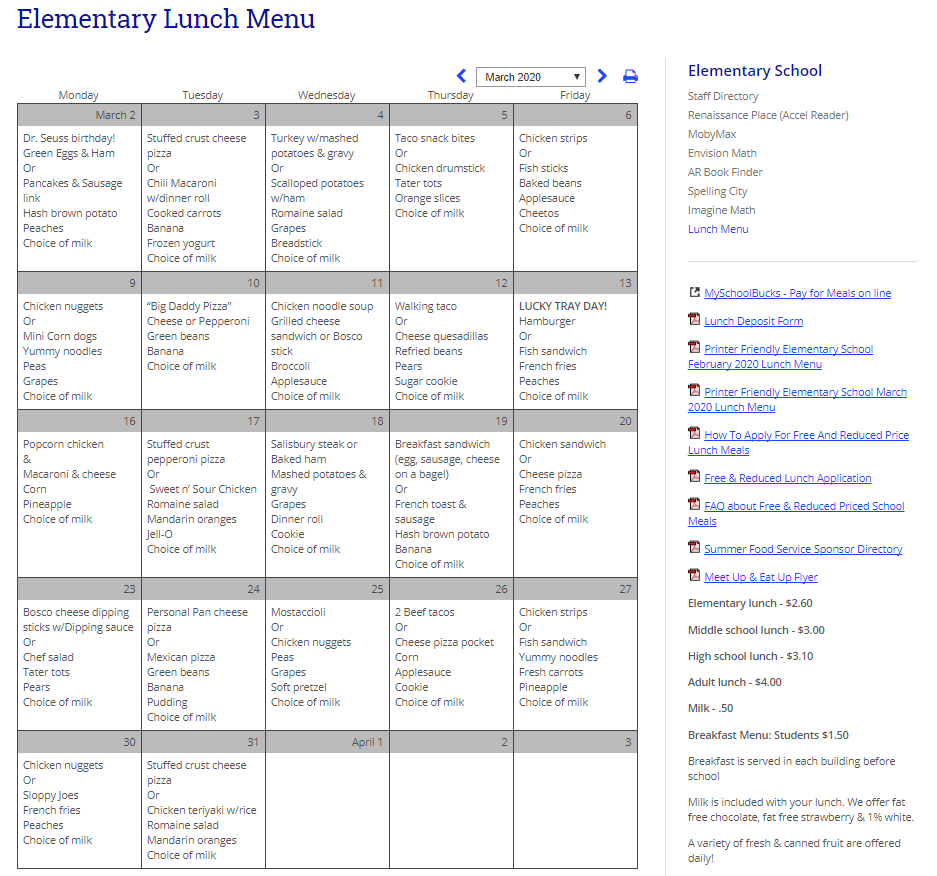 Staff Directory and Teacher Pages
Searchable Staff Directory by name, building, department and position
Customizable Staff Listings for Building or Department specific directory
Auto link staff to teacher pages from Staff Directory
Staff Cards
Unlimited Teacher Pages - includes calendars, photo galleries, documents, newsletters, etc.
Photo Galleries
Rotating Photo Banners on District and Building Pages
Inline Photo slideshows and galleries
Unlimited number of photos
Optional Photo Title and Description shown with each photo
Custom Online Forms
Easily create custom forms for your website - drag & drop controls to build form
Email notification (by form) when submitted with Confirmation Email Notification option
View and option to edit submitted form data
File Attachments Export form information to CSV/Excel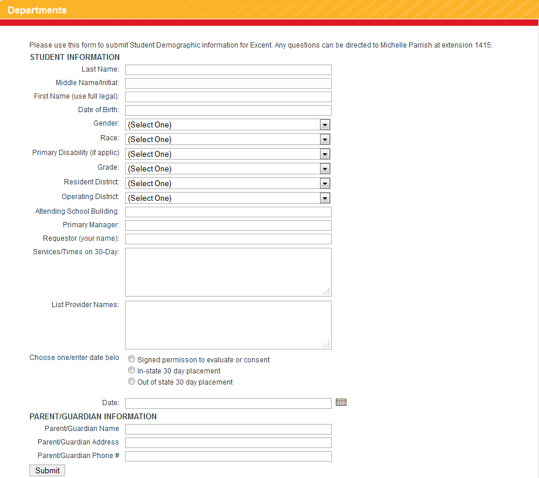 Password Protected Pages
Secured (SSL) Password Protected Pages – requires site visitor to login to view content. Safely add sensitive content and control who has access to the content.
Create as many password-protected areas in your website as you need.
Total control – Make any page secure, no matter where it is in your site
Custom log-in page – Each secure area in your site can have its own log-in page.
Groups/User Management – Define your own groups and assign users to 1 or more of these groups. Assign access to website pages by groups.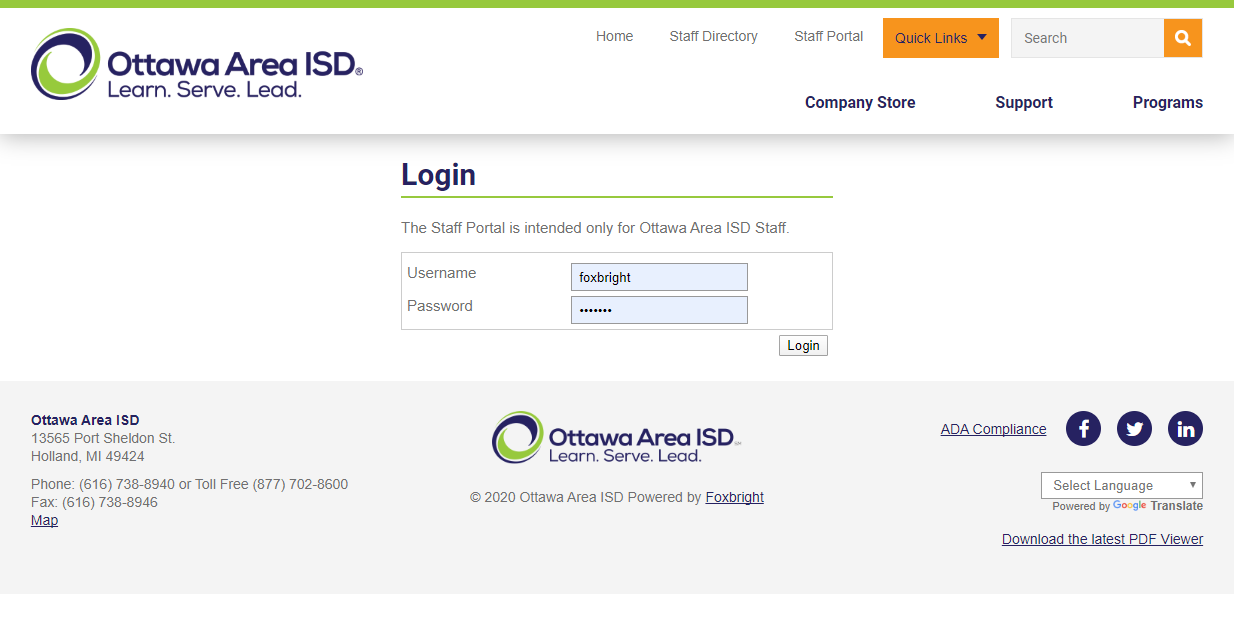 Roles & Permissions
Assign Web Administrator, Publisher, Editor or Staff Roles
Grant access to specific pages, calenders, news sections and more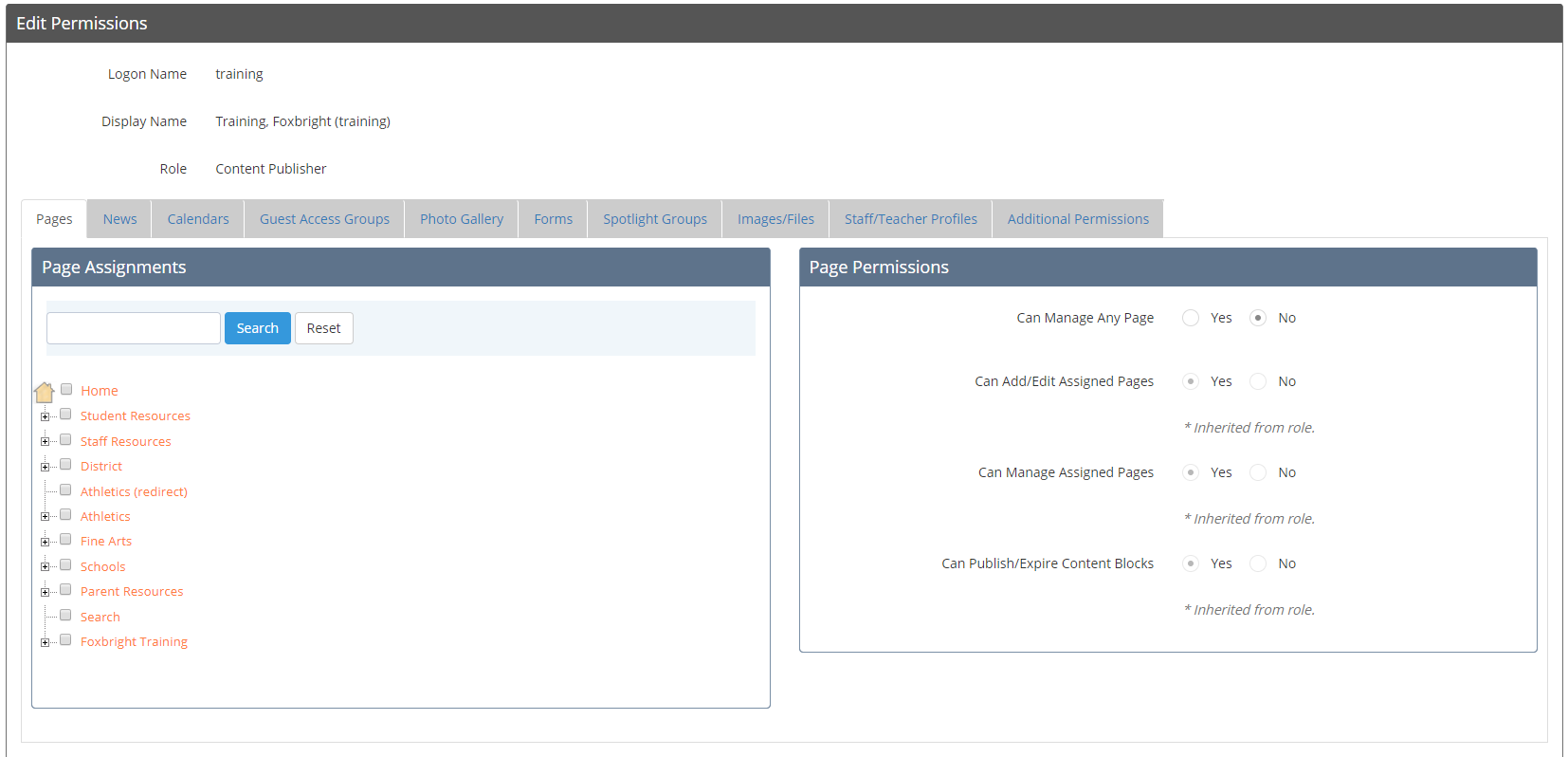 Integrations / Feeds
Google Calendars, ICAL / ICS enabled calendars
Facebook / Twitter / Blogs / School Messenger RSS Feeds
News, Staff, and Calendar integration with App
Advanced Script Integration, can include web-services or robust JavaScript on pages of the site
LDAP Integration for Authentication
Google Analytics for complete website statistics
Google Translator for Language selection and translation
We'd love to hear from you
Book a Demo or Get a Quote today and start communicating more successfully