Marketing for Schools
See how you can increase enrollment, visibility, and community engagement with authentic school marketing.
You have great stories to share about your school.
Let us help you ensure they get seen.
Does your school marketing have a 'lesson plan?'
Our team collaborates directly with you so you can feel ​confident that your time and energy are spent achieving ​your goals.
End Result:
An actionable marketing strategy that clearly details:
Campaign goals
Best practices
Specific marketing tactics
Which marketing channels to use and when
Personalized support for your questions
A lot of creative ideas!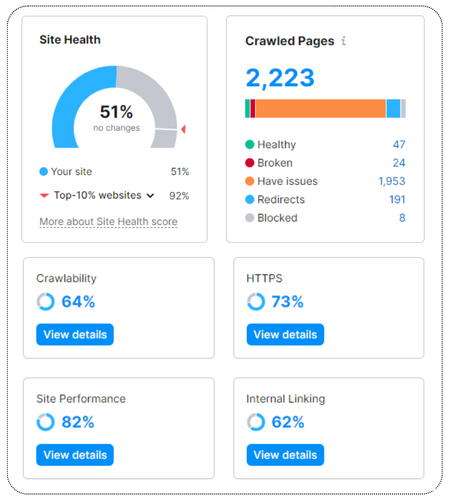 Websites are kind of like oil changes. If there's not regular ​maintenance, things can break down right when you're ​trying to get somewhere important.
End Result:
Foxbright audits your entire ​website to identify and then fix ​all technical issues that are ​currently damaging your school's ​rankings in search results.
Take the first step towards improving online visibility with a complimentary website SEO health audit.
Let's imagine you're trying to achieve a specific marketing goal like ​increasing enrollment. The top schools know that the best way to ​succeed is by ensuring your target audiences see a message that is ​personalized to meet their needs.
Meet PupSites!
Unique landing web pages for your specific ​audiences.
Create personalized messaging for parents, ​new teacher applicants, local businesses, ​and more!
Embedded with tracking pixels so you can ​fully understand what's working and what ​needs improvement.
Quickly created and launched to meet tight ​deadlines
Designed with user experience in mind.
Confidently reach the right people at the right time with expert ​digital advertising support across Google, Facebook, LinkedIn and ​Instagram.
Results:
Ad creative design
Ad copywriting (collaborative process)
Reporting dashboard that you can monitor ​in real-time.
Quickly created and launched to meet tight ​deadlines
Save hundreds of hours by utilizing Foxbright's team of expert ​designers to manage your website content for you.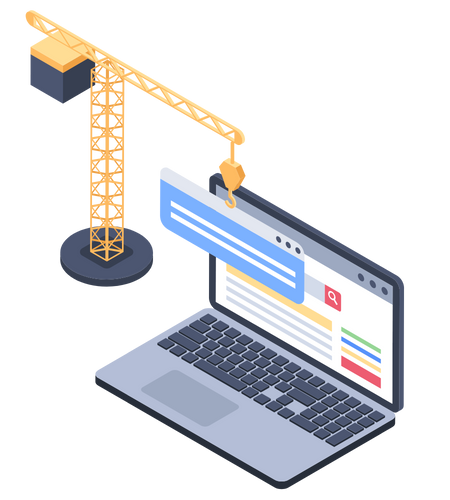 Results:
100% collaborative. We scale our services ​to whatever level works for you.
Content is always ADA-compliant, responsive, ​and designed for the best user experience.
Average response time is 2.5 hours for all ​requests!
Every page optimized for search engine ​rankings
What Foxbright Clients Say
- Grand Ledge Public Schools
"Foxbright's client service is second to none!"
- Grand Ledge Public Schools
"For many people, a school district's website often provides the first impression... and those are very powerful and influential. I can not imagine using a different website technology provider – I think Foxbright is tops in so many ways!"
- Vicksburg Community Schools
"Our Head of Technology and I both marveled at how thorough, seamless, simple, and cost-efficient the site transfer process was last Fall and at how easy it is to maintain and change the site to fit our needs. Thank you for all you do to help us look good!"
- Saline Schools
"The PD yesterday was awesome! The hybrid you did for us was great. It was short, quick and covered the areas we wanted to in a short time. Thank you for being flexible and rolling with our PD style yesterday. Excited to be ADA compliant."
- Blissfield Community Schools
"We have used Foxbright for almost 9 years now and have had a great working relationship with them. Responses are always quick and courteous."
- Saline Schools
"When any issue comes up, the Foxbright support team is only an email or phone call away. They always respond very quickly to the issues which wasn't our experience with our last website vendor."
- Kent ISD
"Foxbright is a technology company that knows how to communicate, rather than a communication company that dabbles in technology."
- Wayland Union Schools
"Our experience in working with Foxbright to create the new website was wonderful from start to finish. We finished the project under schedule and our parents, staff and community are happy with the new site."
- Byron Center Public Schools
"We are very happy with this organization. They are great to work with! Sharp group of professionals and always helpful."
- Grosse Ile Township Schools
"Foxbright gave us excellent guidance on putting together a website that works well, is easy to update, projects a highly professional image, and enables us to tout the benefits of Grosse Ile living."
- Mona Shores Public Schools
"Before we partnered with Foxbright, our website was home grown, and it showed."
- Blissfield Community Schools
"We recently did a redesign of our website and we are so pleased with the new web interface. Their interface is easy to use and intuitive. Foxbright continues to keep up with the trends and over the past 9 years there have been many new features and functions."
- Muskegon Area ISD
"We been very satisfied with the quality and flexibility of Foxbright's CMS. We continue to enjoy a positive and creative partnership with Foxbright and look forward to implementing new features."
- Southfield Public Schools
"It has been a joy and a pleasure to work with Foxbright because they are such a responsive company."
If you're asking yourself "how can my school ​better connect with its community," then ​you're in the right place!
Fill out the contact form on the right to see ​how Foxbright can help your team hit your ​marketing goals.
---
Still mulling it over?
Here are three reasons it'll be worth hitting that 'submit' button:
Foxbright is big enough to provide expert service, yet small enough to ensure that service is customized to your needs.
We actively listen to our clients. Anyone can say that, but we are able to back it up with dozens of examples of building new features to meet just one client's specific need.
Unlimited customer service. Not just for you, but anyone on your team that needs help.