Technology investments are one of the top ways that schools can quickly and continuously adapt with assistance from these funds. We've curated a list of 5 key technology investments that schools can make with ESSER funds to help improve their operational efficiency and educational mission.
What are ESSER Funds?
Included at the federal level as part of the American Rescue Plan, ESSER funds comprise an approximately $120 billion dollar stimulus package for which individual states can apply. In Michigan specifically, ESSER funds are estimated to be a total of $3.7 billion dollars – with the final $1.2B recently released to the state after plan approval was issued. Michigan's allocation of funds was one of the largest to be received by any single state.
Who Can Receive ESSER Funds?
Local Education Agencies (LEAs) are eligible for receiving funds after submission, review, and approval of a thorough written plan outlining how the funds will be used if granted. In Michigan, plans are due December 14, 2021! LEAs that do receive funds have until September 30, 2023 to determine and initiate implementation of the funds, with periodic oversight reviews occurring every 6 months (as recommended by the Michigan Department of Education). The National Provider Identifier database has additional information about LEAs and a complete list of those in Michigan.
What Can ESSER Funds be Used for?
The purpose of ESSER funds is to support schools that might be experiencing undue pressure, difficulties, or access to opportunities because of COVID. Although LEAs are required to submit detailed written plans outlining their intended use of the funds, the state of Michigan does not provide specific recommendations on precise expenditures. However, government authorities have indicated that most schools are focused on returning to in-person schooling, which constitutes soft guidance on how schools should consider using this funding.
Another of the largest (and explicitly stated) priorities is for schools to focus on making up for lost learning time due to COVID interruptions. It is estimated that 85% of students are behind standard learning progress by at least 1-3 months. The Michigan Department of Education has released a thorough frequently asked questions document to help provide additional direction on the use and oversight of ESSER school funding that supports general state educational goals. This report from CRPE sheds light on how schools across the nation have used or plan to use their funds.
5 Key Technology Investments
We believe that technology should be a tool, not a barrier. Below are 5 recommendations that are intended to help Michigan schools determine the most important technology upgrades to support learning efforts, prioritize communication upgrades, and help prevent compliance entanglements with regulatory bodies or lawsuits.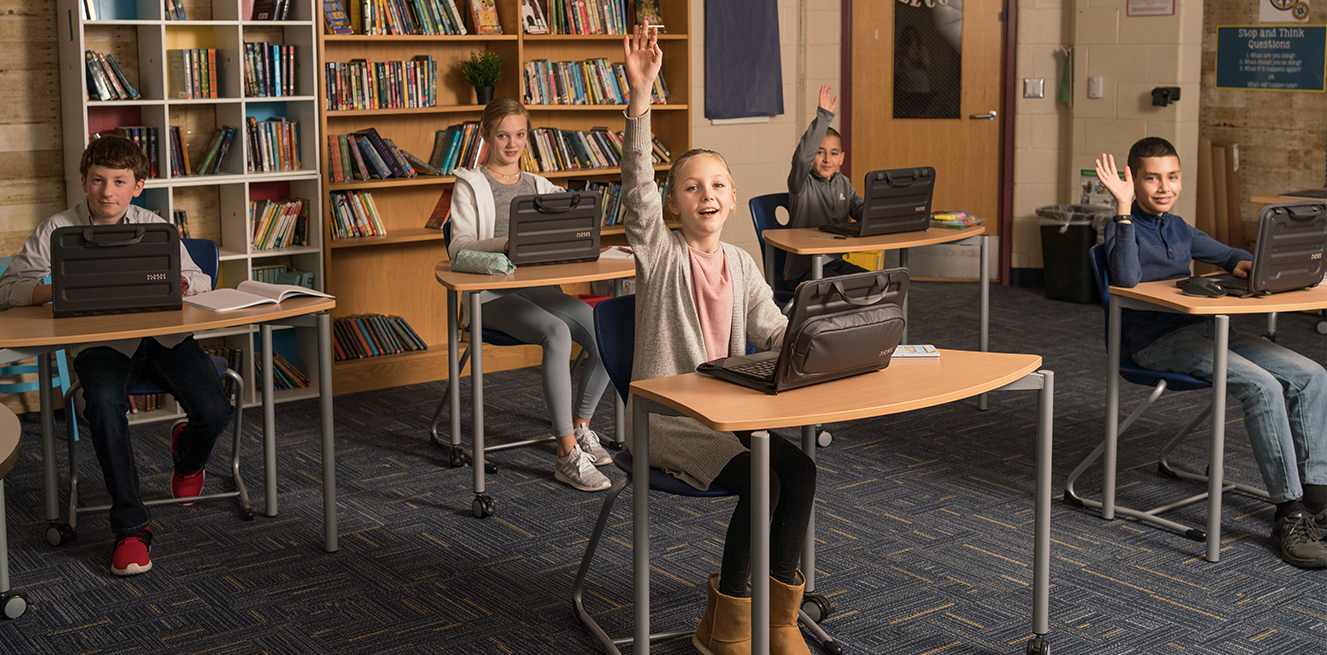 1. Classroom Technology Upgrades
Improve access to personal electronic devices. Basic understanding of and access to technology remains one of the largest disparities amongst students in public schools. now's a great time to ensure your IT assets are working for all.
Michigan-based Tech Defenders is a great resource to repair and/or refurbish resources at scale.

Higher Ground is a great option for increasing the longevity of your devices with a suite of protective casings for the most popular brands.

Backyard Brains' goal is to make Neuroscience accessible and fun to learn for all. You educators will love these interactive experiments and lesson plans they can immediately use in their classrooms.
2. Enhance classroom hardware and infrastructure
Creating an effective learning environment that supports both in-classroom and remote learning may require physical changes or upgrades to educational environments. These efforts could incorporate priorities such as:
Manufactured in Michigan, these standing desks can help the antsiest of students stay plugged in. Plus, their Pluto Power Ports make it easy to keep a full suite of tech running at each station.

There's a lot of innovation going on behind multi-use classroom furniture. Take Mien Company's Kio Big Revel that blends seating, storage, and presentation functions into one piece.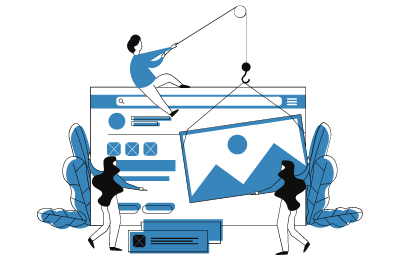 3. Ensure website ADA Compliance
All public-school websites are required to be ADA compliant, and although web accessibility is an evolving topic, there are specific standards that must be met. In general, ADA compliance for websites requires them to serve visitors (using assistive technology) who may have impairments affecting auditory, visual, mobility, cognitive, and other functions.
At Foxbright, we ensure schools can easily navigate ADA compliance with the following features built into each school website template:
HedgeHog Health is another great Michigan company that has made huge strides in improving autism and ADHD care. They offer holistic services, helping to bridge the gap between the home and the classroom.
Sufficient alternative text for media items

Logical site structure and navigation

Simple form submission capabilities

High-quality written content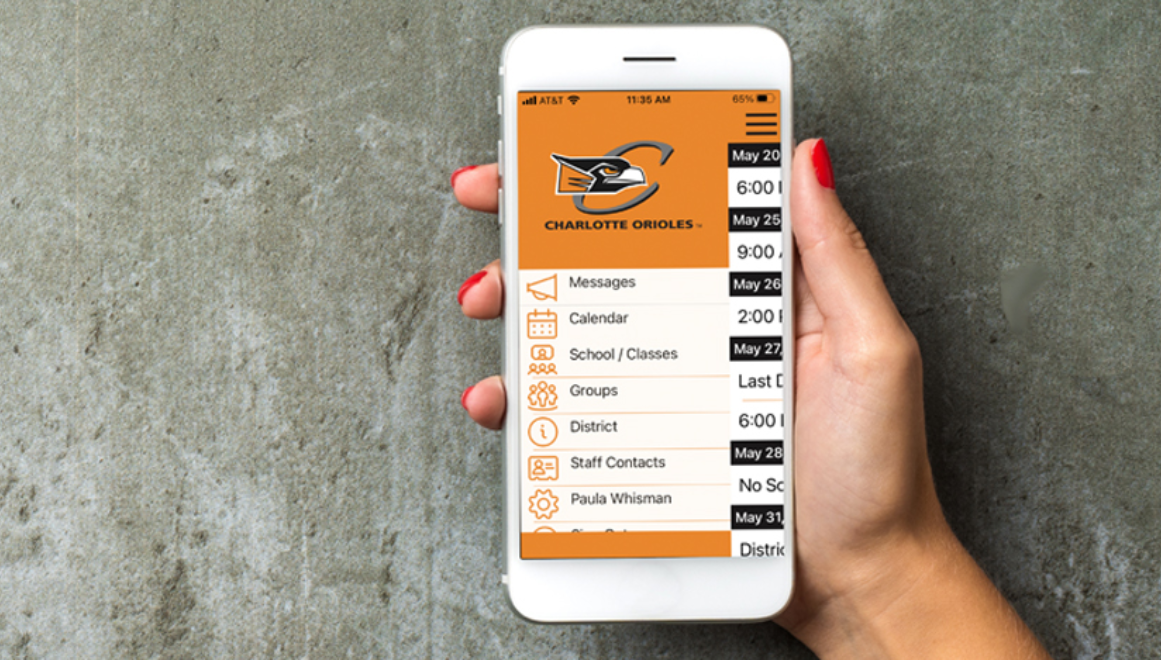 4. Communication Tools to connect with parents
Ensure that you have an equitable and easy school communication system for all parent communities. The highly customizable Foxbright school apps are built to reach parents based on THEIR communication preferences. This means that the techie parent and the parent without a smartphone can all receive important updates at the same time. No matter what provider you consider, ensure the following features are included:
Scheduling

Centralized news feeds

Community engagement

Social Media Integration

Staff Directory

Educator Messaging
5. Focus on YOU!
Now is one of the best times to double down on professional development. Michigan Virtual offers hundreds of courses to improve blended learning practices, discover the latest educational tools, and meet professional development requirements.
Conclusion
We hope this helps instigate a couple ideas of how federal funding can be put to good work in the coming months. Navigating these technology upgr ades can be time-consuming and doesn't always feel straightforward. But you can always find an experienced and hardworking partner with Foxbright as we're happy to provide specialized guidance and full-service support as you find the solutions that work for you.
What Foxbright Clients Say
- Grand Ledge Public Schools
"Foxbright's client service is second to none!"
- Grand Ledge Public Schools
"For many people, a school district's website often provides the first impression... and those are very powerful and influential. I can not imagine using a different website technology provider – I think Foxbright is tops in so many ways!"
- Vicksburg Community Schools
"Our Head of Technology and I both marveled at how thorough, seamless, simple, and cost-efficient the site transfer process was last Fall and at how easy it is to maintain and change the site to fit our needs. Thank you for all you do to help us look good!"
- Saline Schools
"The PD yesterday was awesome! The hybrid you did for us was great. It was short, quick and covered the areas we wanted to in a short time. Thank you for being flexible and rolling with our PD style yesterday. Excited to be ADA compliant."
- Blissfield Community Schools
"We have used Foxbright for almost 9 years now and have had a great working relationship with them. Responses are always quick and courteous."
- Saline Schools
"When any issue comes up, the Foxbright support team is only an email or phone call away. They always respond very quickly to the issues which wasn't our experience with our last website vendor."
- Kent ISD
"Foxbright is a technology company that knows how to communicate, rather than a communication company that dabbles in technology."
- Wayland Union Schools
"Our experience in working with Foxbright to create the new website was wonderful from start to finish. We finished the project under schedule and our parents, staff and community are happy with the new site."
- Byron Center Public Schools
"We are very happy with this organization. They are great to work with! Sharp group of professionals and always helpful."
- Grosse Ile Township Schools
"Foxbright gave us excellent guidance on putting together a website that works well, is easy to update, projects a highly professional image, and enables us to tout the benefits of Grosse Ile living."
- Mona Shores Public Schools
"Before we partnered with Foxbright, our website was home grown, and it showed."
- Blissfield Community Schools
"We recently did a redesign of our website and we are so pleased with the new web interface. Their interface is easy to use and intuitive. Foxbright continues to keep up with the trends and over the past 9 years there have been many new features and functions."
- Muskegon Area ISD
"We been very satisfied with the quality and flexibility of Foxbright's CMS. We continue to enjoy a positive and creative partnership with Foxbright and look forward to implementing new features."
- Southfield Public Schools
"It has been a joy and a pleasure to work with Foxbright because they are such a responsive company."