Elijah Fly
The sky is literally the limit with Elijah's Fly's new website for their artistic aerial drone photography and videography business. Originally built on a Wordpress site, Elijah Fly was thrilled with how intuitive and easy to use Foxbright's CMS is for frequent edits and updates. The new website makes great use of the Magnolia Template, which houses a set of default features specifically designed for growing businesses like this one.
The parallax image sections beautifully highlight and enhance the breathtaking views while also effortlessly leaving room for seamless social media integration. Elijah Fly's YouTube videos and Etsy prints can now be updated with a few simple clicks. Elijah has a knack for visualizing things from a unique perspective, and now his website can do the same!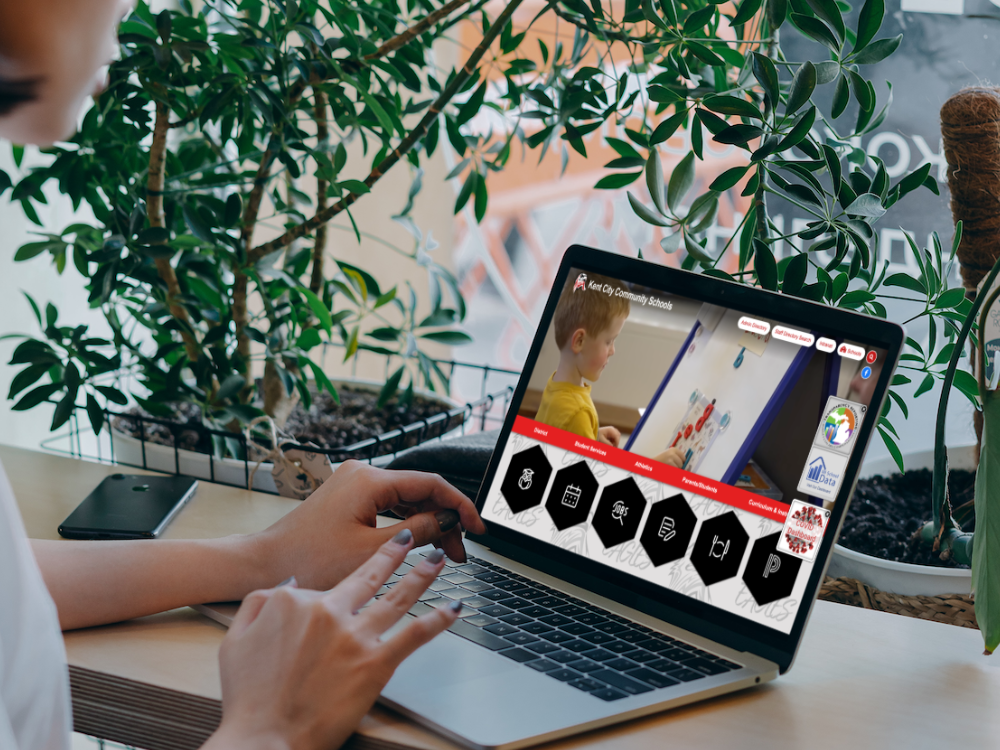 Kent City Community Schools
The primary users of educational websites are parents, so when those users are having trouble accessing simple information you know that a redesign is in order! Kent City solved their particular pain point by elegantly using the "Building List" feature to keep information simultaneously contained and present on the home page. Making a quick call is now as easy as it should be, and the school administrators are probably relieved to find far fewer frustrated parents on the other side of the phone.
Foxbright was also able to seamlessly incorporate their brand "hexagon" to align the website with existing print materials while also displaying the mission statement in a sharp and visually arresting manner using Kapok's spotlight feature. Additionally, by automatically pulling news articles from Kent ISD's School News Network's RSS feed, the website is always fresh and up to date with the latest news. At the end of the day, Kent City is thrilled with the new look and feel of their website.
"We love it! [Our designer] is very helpful, easy to work with, knowledgeable, and friendly. If we ever have a future project with Foxbright, we'd love to work with her."
Visit Kent City Community Schools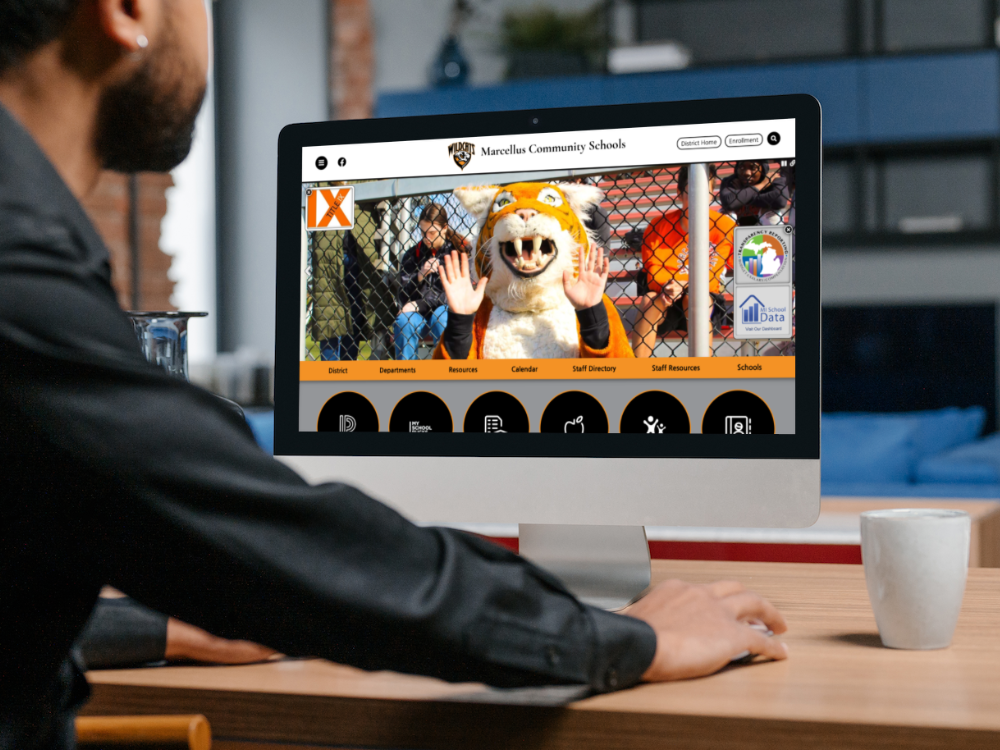 Marcellus Community Schools
You can only make a first impression with your website once, so it's important to create an inviting visual experience for community members online. Marcellus Community Schools used our Kapok template in their latest redesign, and the dynamic homepage welcomes you in with visual energy and easily accessible information. The News Posts feature allows crucial and up to date information to be displayed while integrating into the overall design style. By utilizing the spotlights feature, Marcellus made it far easier for teachers and web administrators to keep the website up to date with the latest events and information.
"Wow! It looks beautiful!" - Marcellus Community Schools Admin
Visit Marcellus Community Schools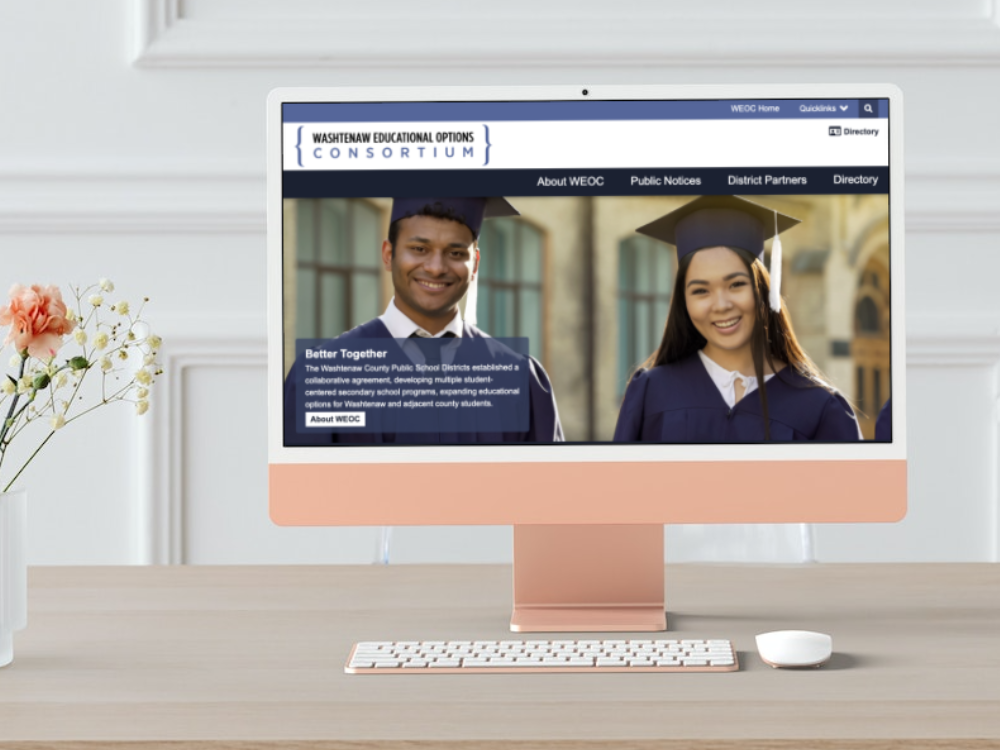 Washtenaw Educational Options Consortium
Before Foxbright swooped in with a new website earlier this Fall, Washetnaw Educational Options Consortium was wasting valuable time and resources juggling four different websites that each lived on different platforms. A logistical nightmare for their website administrator, Foxbright successfully created a single umbrella site using the classic Juniper template. Themes on the Juniper design were used on the ECA@EMU and Washtenaw Alliance for Virtual Education pages to match their school's branding.
Simplification and ease of use shouldn't mean everything has to look the same however, so our designers helped create a unique look for Washtenaw International High School & Middle Academy within the WEOC website using our tried and true Kapok template. Now WEOC can spend more time supporting student success and less time having to remember four different website logins.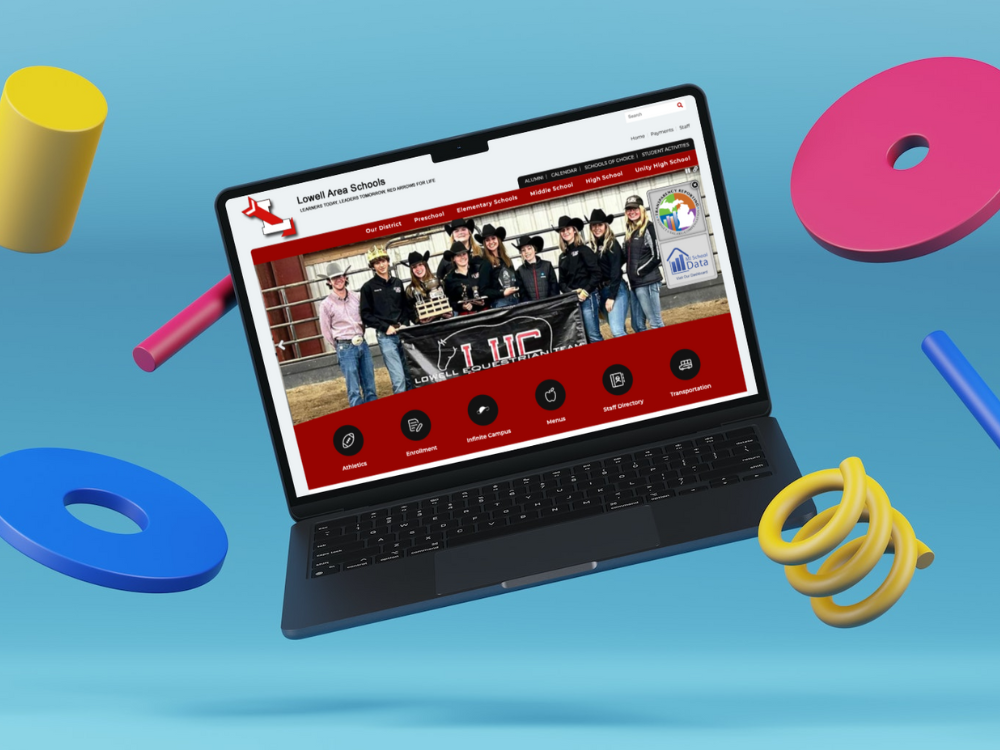 Lowell Area Schools
Learners today, Leaders tomorrow, Red Arrows for life! A new website can be an overwhelming undertaking, but Lowell is a great reminder that when you're working with a strong core structure, a redesign doesn't have to be a stressful or monumental task. Because the client already liked their existing website (which used our classic Elm template) this particular project was simply a case of tuning up a few elements that were already doing the job well.
By revamping the homepage with a quicklinks visual menu and reorganizing elements to create a consistent parent experience for parents with students in multiple buildings, Foxbright worked closely with Lowell to take a great website and made it even better.
Thanks for reading!
For a deeper look at custom and templated school website designs, check out the Foxbright design gallery.
---
What Foxbright Clients Say
- Grand Ledge Public Schools
"Foxbright's client service is second to none!"
- Grand Ledge Public Schools
"For many people, a school district's website often provides the first impression... and those are very powerful and influential. I can not imagine using a different website technology provider – I think Foxbright is tops in so many ways!"
- Vicksburg Community Schools
"Our Head of Technology and I both marveled at how thorough, seamless, simple, and cost-efficient the site transfer process was last Fall and at how easy it is to maintain and change the site to fit our needs. Thank you for all you do to help us look good!"
- Saline Schools
"The PD yesterday was awesome! The hybrid you did for us was great. It was short, quick and covered the areas we wanted to in a short time. Thank you for being flexible and rolling with our PD style yesterday. Excited to be ADA compliant."
- Blissfield Community Schools
"We have used Foxbright for almost 9 years now and have had a great working relationship with them. Responses are always quick and courteous."
- Saline Schools
"When any issue comes up, the Foxbright support team is only an email or phone call away. They always respond very quickly to the issues which wasn't our experience with our last website vendor."
- Kent ISD
"Foxbright is a technology company that knows how to communicate, rather than a communication company that dabbles in technology."
- Wayland Union Schools
"Our experience in working with Foxbright to create the new website was wonderful from start to finish. We finished the project under schedule and our parents, staff and community are happy with the new site."
- Byron Center Public Schools
"We are very happy with this organization. They are great to work with! Sharp group of professionals and always helpful."
- Grosse Ile Township Schools
"Foxbright gave us excellent guidance on putting together a website that works well, is easy to update, projects a highly professional image, and enables us to tout the benefits of Grosse Ile living."
- Mona Shores Public Schools
"Before we partnered with Foxbright, our website was home grown, and it showed."
- Blissfield Community Schools
"We recently did a redesign of our website and we are so pleased with the new web interface. Their interface is easy to use and intuitive. Foxbright continues to keep up with the trends and over the past 9 years there have been many new features and functions."
- Muskegon Area ISD
"We been very satisfied with the quality and flexibility of Foxbright's CMS. We continue to enjoy a positive and creative partnership with Foxbright and look forward to implementing new features."
- Southfield Public Schools
"It has been a joy and a pleasure to work with Foxbright because they are such a responsive company."