Audit and Compliance Services
Foxbright helps our clients navigate the complex rules and guidelines for creating an accessible and fully compliant website.
Understanding Accessibility
Your website is used by many people including those with disabilities. These disabilities may include, but are not limited to:
blind or low vision
deaf or hard of hearing
physical disability
cognitive disability
Assistive technology
Individuals with disabilities use assistive technology ("AT") to help them understand the content on your web pages. AT like screen readers and text-to-speech translate the words on the page and use a computerized voice to read the information aloud. In order to be accessible, web pages and documents (Word, PDF, Video files, Audio files) must work in partnership with AT.
All of the content added to your website must consider the compliance rules. To learn more please visit Introduction to Web Accessibility.
Foxbright Can Help!
Foxbright has the skill set required to navigate the complex rules and guidelines for creating an accessible and compliant website. We can work with your school to achieve a compliant website by:
Training your staff
Running audits of your website
Adjusting site content that fails the audit
Providing website designs that meet WCAG 2.0 AA
Continued monitoring of your website
Website Accessibility Scanning
Foxbright provides website ADA scans using SortSite website testing software. Accessibility issues that are checked include:
Accessibility
WCAG 2.0 - 118 tests covering A, AA and AAA guidelines
WCAG 1.0 - 86 tests covering A, AA and AAA guidelines
Section 508 - 55 tests covering 15 guidelines
PDF documents for broken links, untagged content and missing ALT text
Office documents for broken links
Note: Not all accessibility issues can be identified with automated testing.
Broken Links - check for broken links
Spelling – check for spelling errors
Compatibility - check for HTML, script and image formats that don't work in common browsers
From the website scan results, Foxbright creates a summary report that identifies the issues below and can include any changes made by Foxbright.
Non-compliant documents (PDF) Report - includes issues found and how to fix
Broken Links Report - Contains a list of all broken links and pages that contain the broken link
Misspellings Report - Contains a list of misspellings on website and the pages with misspellings
Resources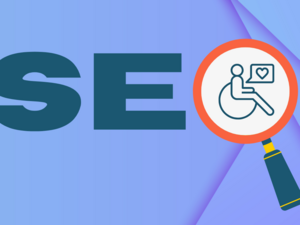 Here's why we Predict Web Accessibility is the Future of SEO
November 29, 2022
Over the past few years, we're seeing the best practices of ADA compliance and search engine optimization coalesce. In this article we take a look at the connection between the two and offer three practical website tactics schools can use to improve both web accessibility AND search rankings.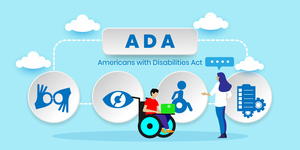 ADA Website Compliance Checklist for 2022
Category:
ADA Compliance
CMS Best Practices
January 15, 2022
If you're responsible for developing and maintaining a school website, then you know exactly how difficult it is to stay on top of trends and best practices, including American Disability Act (ADA) compliance.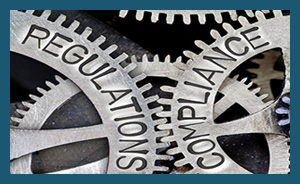 You've been Cited, Now What?
September 1, 2021
Schools occasionally receive a notification letter from the Office of Civil Rights ("OCR"). This letter notifies the school that a complaint has been filed stating that portions of the school's website do not meet accessibility standards.
Foxbright ADA Compliance Service Levels

One Time Report
Receive a one time report identifying ADA compliance concerns
Foxbright will walk you through the report and explain any issues

Monthly Reports
Receive monthly audit scans and reports
Report will be reviewed by Foxbright and suggestions for resolving any issues noted
Reach out to support at anytime for help reviewing or correcting

Monthly Reports + Clean Up
Receive monthly audit scans and summary reports
Foxbright will provide clean up services and fix Priority 1 and Priority 2 issues (Section 508, WCAG 1.0 A, WCAG 2,0 A and WCAG 2.0 AA)
Foxbright will support client and provide assistance with questions in regards to making documents, videos and audio files accessible. Accessibility of these items is the client's responsibility.
Any issues that Foxbright identified and cannot fix will be noted and provided to client