Find the best design
for your school's needs
Custom and template design options for K-12 schools, ISDs, and educational organizations.
Powerful, community-focused features to engage your audience

Foxbright's website and hosting services are structured to fit all levels of technical competency. Whether you choose an affordable template design or a custom design to really make your brand shine, you can rest assured that each option provides the following powerful feature set:
A dynamic and engaging home page design
Easy-to-use page builder supporting photo/video rich content and responsive layouts
Dynamic news and event feeds that update automatically
Intuitive navigation under your full control
Annual hosting
Unlimited customer support for your full team!!

Learn more about which website design option might work best for you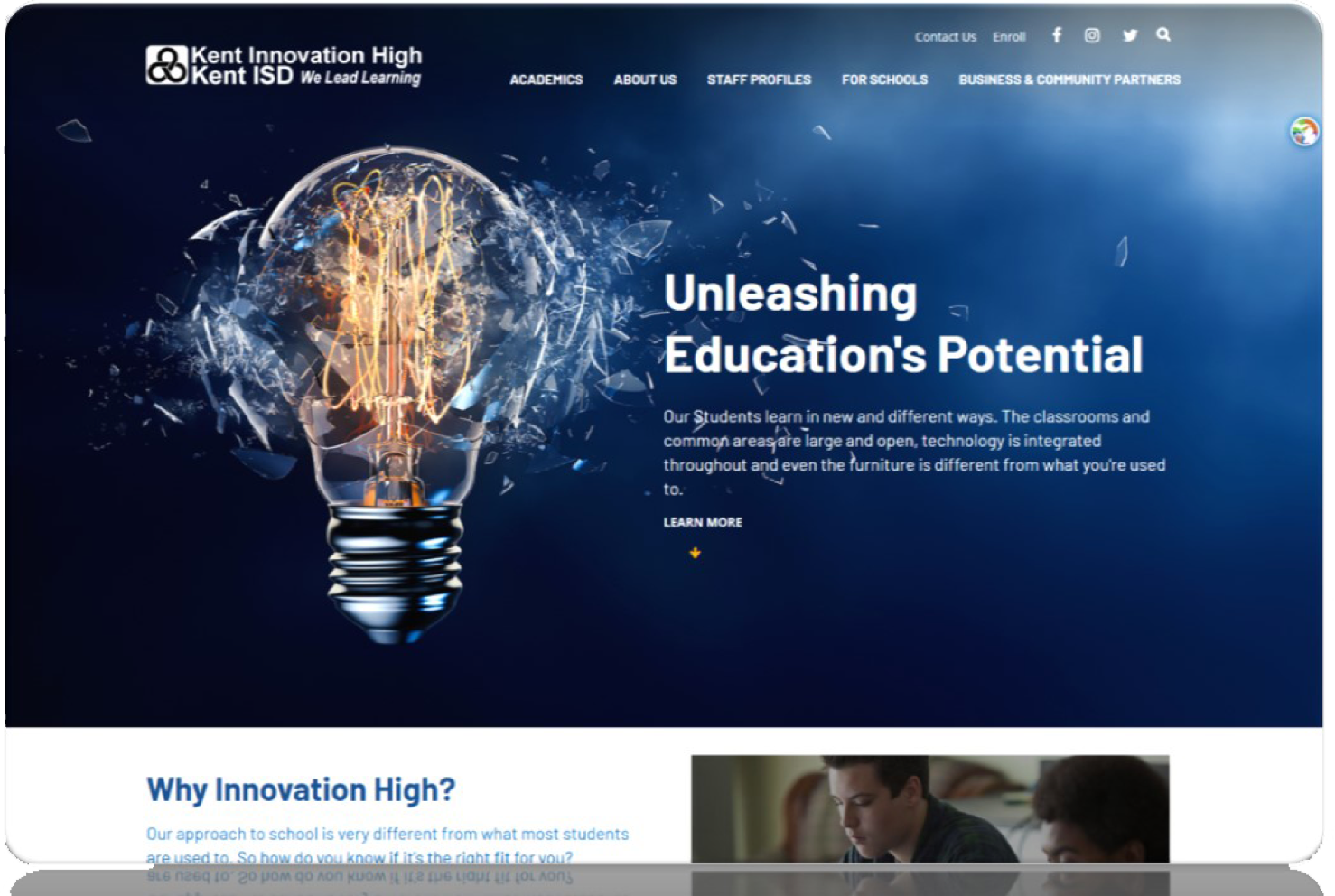 3 Design Options To Meet Your School's Needs.
*Quickest to Implement

Template Design
Choose your website template design and layout.
We customize with your school's brand colors, fonts, logos, unique images, and graphics.

Mobile Friendly

Dynamic Content

Rotating Images and Video
*Special Purpose Needs

Landing Pages
Elevate website awareness to action with tailored landing pages for your school's unique needs and goals helping you make a powerful first impression.

Increase enrollment

Raise awareness for bond proposals

Attract top talent
*Wow Factor

Custom
Create a fully unique, customized website experience with interactive maps or other custom tools to showcase your school's brand.

Page layouts customized

Specific branding

​​​​​​​ Custom drop menus