Better Designed
School Websites
Website design and hosting for K-12 schools,
districts, and the educational organizations
that support them.
Engaging websites.
Foxbright offers 3 levels of website design to meet your timeframe and budget. All design options provide the following:
A dynamic and engaging home page design and building pages with the ability to support rotating images, featured news, upcoming events, or other dynamic information.
Intuitive navigation under your control to allow parents and students easy access to all pages.
With three levels of service, Foxbright can meet all your school's needs.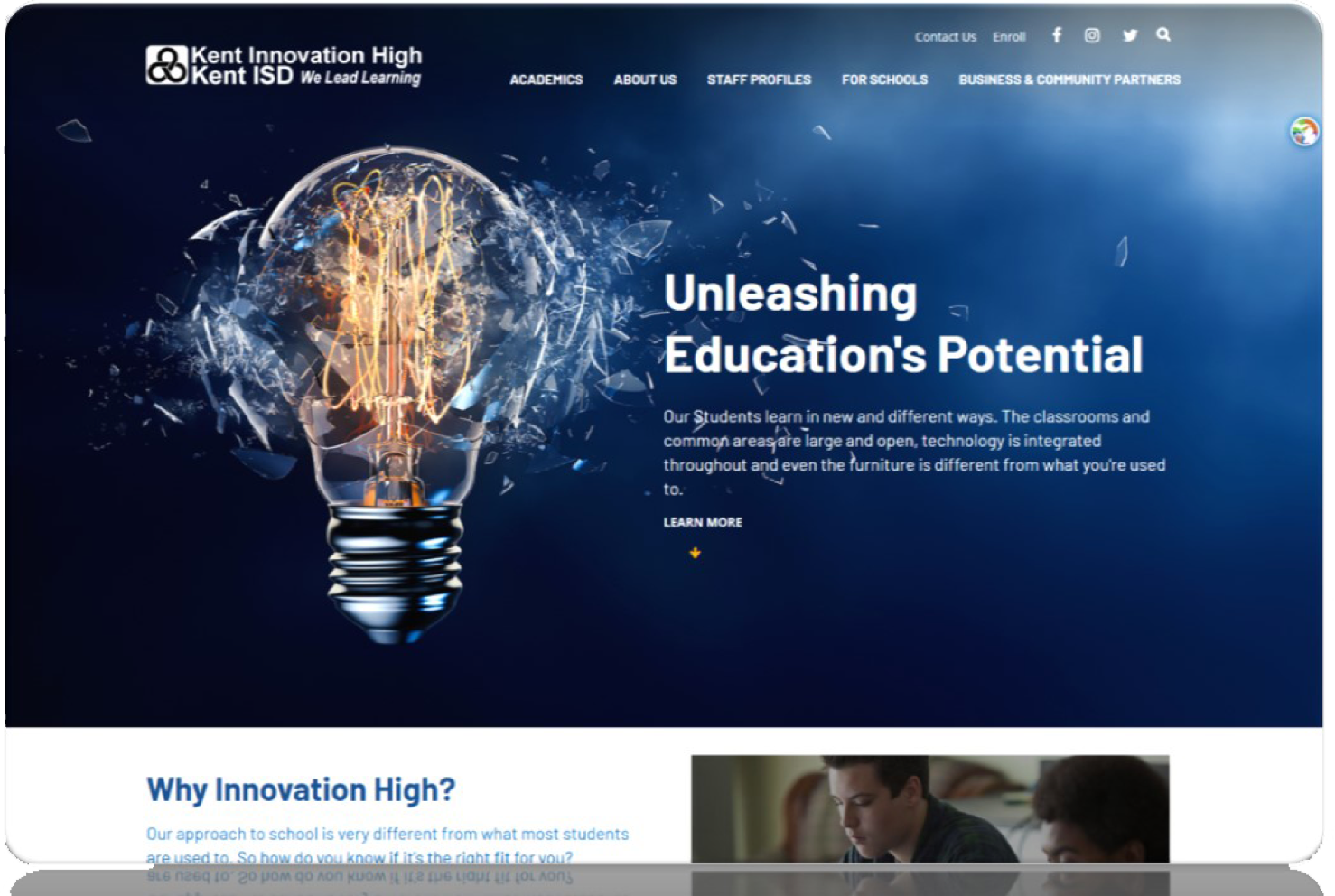 Foxbright Has a Plan to Meet Your School's Website Needs.

Essential
Choose your website template design and layout.
We customize with your school's brand colors, fonts, logos, unique images, and graphics.

Mobile Friendly

Dynamic Content
​​​​​​​​​​​​​​​​​​​​​

​​​​​​​ Rotating Images and Video
*Most Popular Option

Premium
Choose a template design we customize with your school's brand and enjoy additional interactive features and enhanced social media feeds.

Premium drop menus

Interactive features
​​​​​​​​​​​​​​​​​​​​​

​​​​​​​ Modern designs

Custom
Create a fully unique, customized website experience with interactive maps or other custom tools to showcase your school's brand.

Page layouts customized
​​​​​​​​​​​​​​​​​​​​​

​​​​​​​ Specific branding
​​​​​​​​​​​​​​​​​​​​​

​​​​​​​ Custom drop menus