Scroll on to great examples of school website designs:
---
Bay City Academy & North Central Academy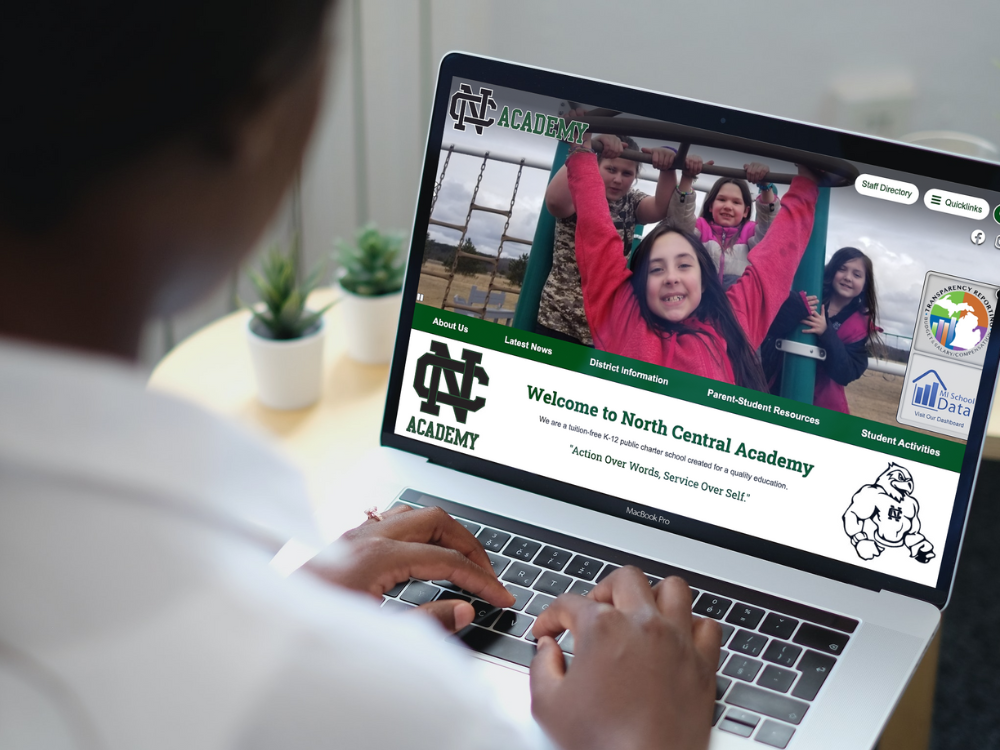 Visit Bay City Academy
Visit North Central Academy
What do Hawks and Cougars have in common? Well, if you're a Bay City Cougar or a North Central Hawk, you both just revamped your Foxbright website! It's always a good idea to start the school year off on the right foot/claw/talon, and both schools knew that an update would keep their sites feeling fresh, modern, and easy to use.
With ease of access to website information as a major priority, both schools went with the crowd favorite Kapok Template. Kapok comes packed with useful tools and features like quicklinks, news and newsletters and staff cards with customized profile pages. As an existing client, both schools also knew that a Foxbright revamp isn't just a fresh website, it's also dedicated retraining and styling to assist staff in making the most of the new design features.
Website design isn't just about getting all the information out there, it's about presenting it in a streamlined and intentional manner to make it as easy to consume as possible. Like all Foxbright templates, Kapok is designed to simplify and streamline the information your community needs. Completely changing a school's colors might be overwhelming on your own, but Foxbright makes it easy to show your school spirit on day one. Go Cougars! Go Hawks!
---
Muskegon Maritime Academy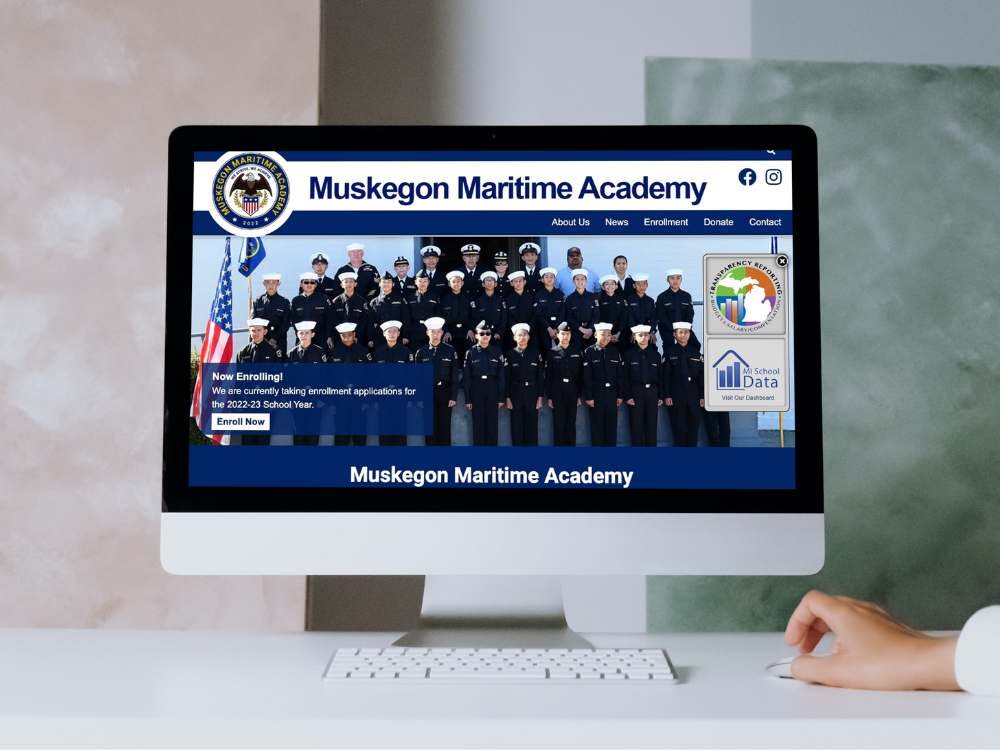 Visit Muskegon Maritime Academy
Muskegon Maritime Academy expects excellence from their students and they knew that their website needed to reflect the same high bar. When time is of the essence, Foxbright prides itself in achieving your digital goals, which for Muskegon Maritime Academy, meant getting a brand new website from design to launch in just a few short weeks. ADA Compliance was a key focus of the new site, so MMA went with the Juniper Template for a crisp and accessible homepage.
ADA Compliance requires lots of detail oriented design work which can be overwhelming for anyone not well-versed in website creation. As part of this particular collaboration, Foxbright manually migrated and updated the Academy's existing content to ensure that nothing was overlooked. The Muskegon Maritime Academy also chose to use the built in News tab for their school blog posts, a tool they've already made great use out of with all the good news coming out of this new charter school!
---
St. Robert Catholic Schools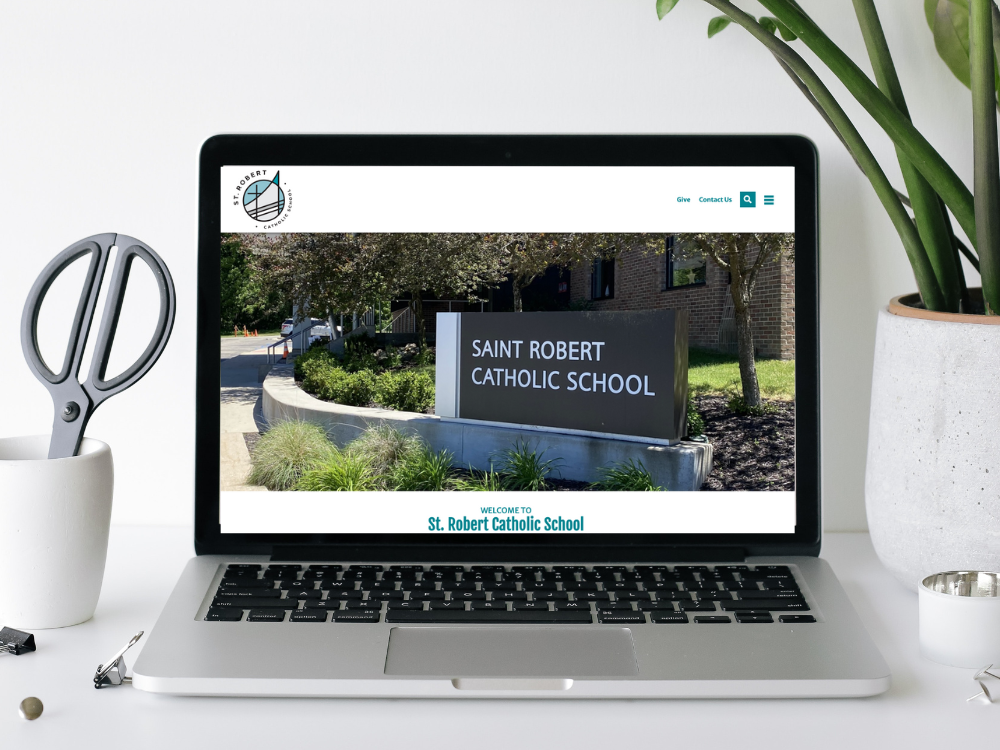 Visit St. Robert Catholic Schools
St. Robert Catholic Schools chose Foxbright's new Lotus website template to create an intuitive online environment where finding information is quick and easy. The new website accomplishes more and more with less and less, presenting a clean landing page without ever feeling basic. The fresh layouts are also full width and optimized for mobile users which means there's less scrolling and more responsiveness for folks who need to grab their information on the go. Accessibility and ease are the name of the game, and the new St. Robert Catholic Schools site is both fully ADA compliant and integrated with Google translate to make sure it's useful for all, regardless of ability or the language they speak.
With a slate of floating social media features to choose from, upgraded options for exciting photo and video galleries, and easily customizable templates for teachers, Lotus makes it easier than ever for St. Robert Catholic Schools to really shine.

---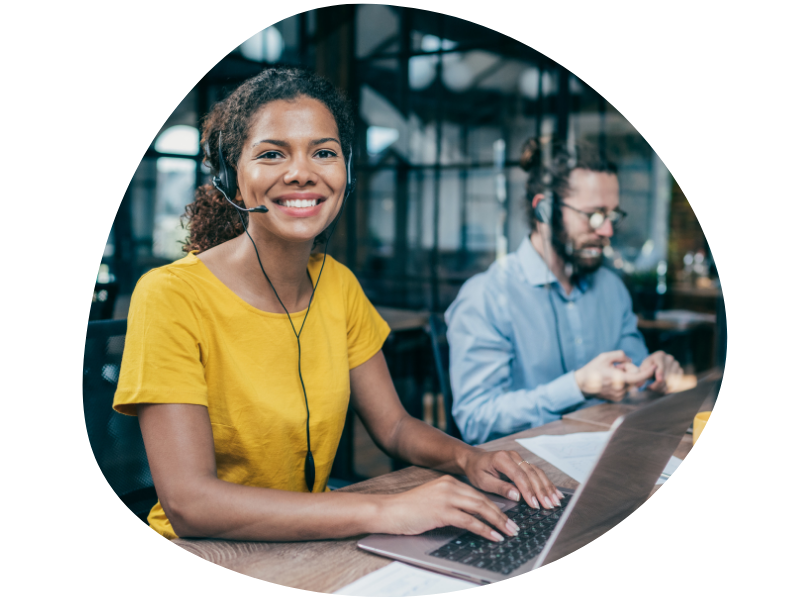 Joel Spolsky, web programmer and creator of Trello, once said: "Design adds value faster than it adds costs."
Where could a new design add value to your school? What improvements do you envision if your parents, staff, students, and community members could clearly navigate to the important information you're sharing?
Schedule a 30min demo to explore your options!
(Sure, that last part was a shameless plug, but we're passionate enough about creating pleasing user experiences to feel good about including it :)
What Foxbright Clients Say
- Grand Ledge Public Schools
"Foxbright's client service is second to none!"
- Grand Ledge Public Schools
"For many people, a school district's website often provides the first impression... and those are very powerful and influential. I can not imagine using a different website technology provider – I think Foxbright is tops in so many ways!"
- Vicksburg Community Schools
"Our Head of Technology and I both marveled at how thorough, seamless, simple, and cost-efficient the site transfer process was last Fall and at how easy it is to maintain and change the site to fit our needs. Thank you for all you do to help us look good!"
- Saline Schools
"The PD yesterday was awesome! The hybrid you did for us was great. It was short, quick and covered the areas we wanted to in a short time. Thank you for being flexible and rolling with our PD style yesterday. Excited to be ADA compliant."
- Blissfield Community Schools
"We have used Foxbright for almost 9 years now and have had a great working relationship with them. Responses are always quick and courteous."
- Saline Schools
"When any issue comes up, the Foxbright support team is only an email or phone call away. They always respond very quickly to the issues which wasn't our experience with our last website vendor."
- Kent ISD
"Foxbright is a technology company that knows how to communicate, rather than a communication company that dabbles in technology."
- Wayland Union Schools
"Our experience in working with Foxbright to create the new website was wonderful from start to finish. We finished the project under schedule and our parents, staff and community are happy with the new site."
- Byron Center Public Schools
"We are very happy with this organization. They are great to work with! Sharp group of professionals and always helpful."
- Grosse Ile Township Schools
"Foxbright gave us excellent guidance on putting together a website that works well, is easy to update, projects a highly professional image, and enables us to tout the benefits of Grosse Ile living."
- Mona Shores Public Schools
"Before we partnered with Foxbright, our website was home grown, and it showed."
- Blissfield Community Schools
"We recently did a redesign of our website and we are so pleased with the new web interface. Their interface is easy to use and intuitive. Foxbright continues to keep up with the trends and over the past 9 years there have been many new features and functions."
- Muskegon Area ISD
"We been very satisfied with the quality and flexibility of Foxbright's CMS. We continue to enjoy a positive and creative partnership with Foxbright and look forward to implementing new features."
- Southfield Public Schools
"It has been a joy and a pleasure to work with Foxbright because they are such a responsive company."