The value of a school communication plan extends well beyond day-to-day operations and announcements. To help you simplify the process, we've compiled expert advice and helpful resources on the tools, processes, and strategic approach that will help you get the most from a school communication plan. In this article, we'll review exactly what a communication plan is, why they're a critical administrative priority, and how to produce the right plan for your school.
What is a School Communication Plan?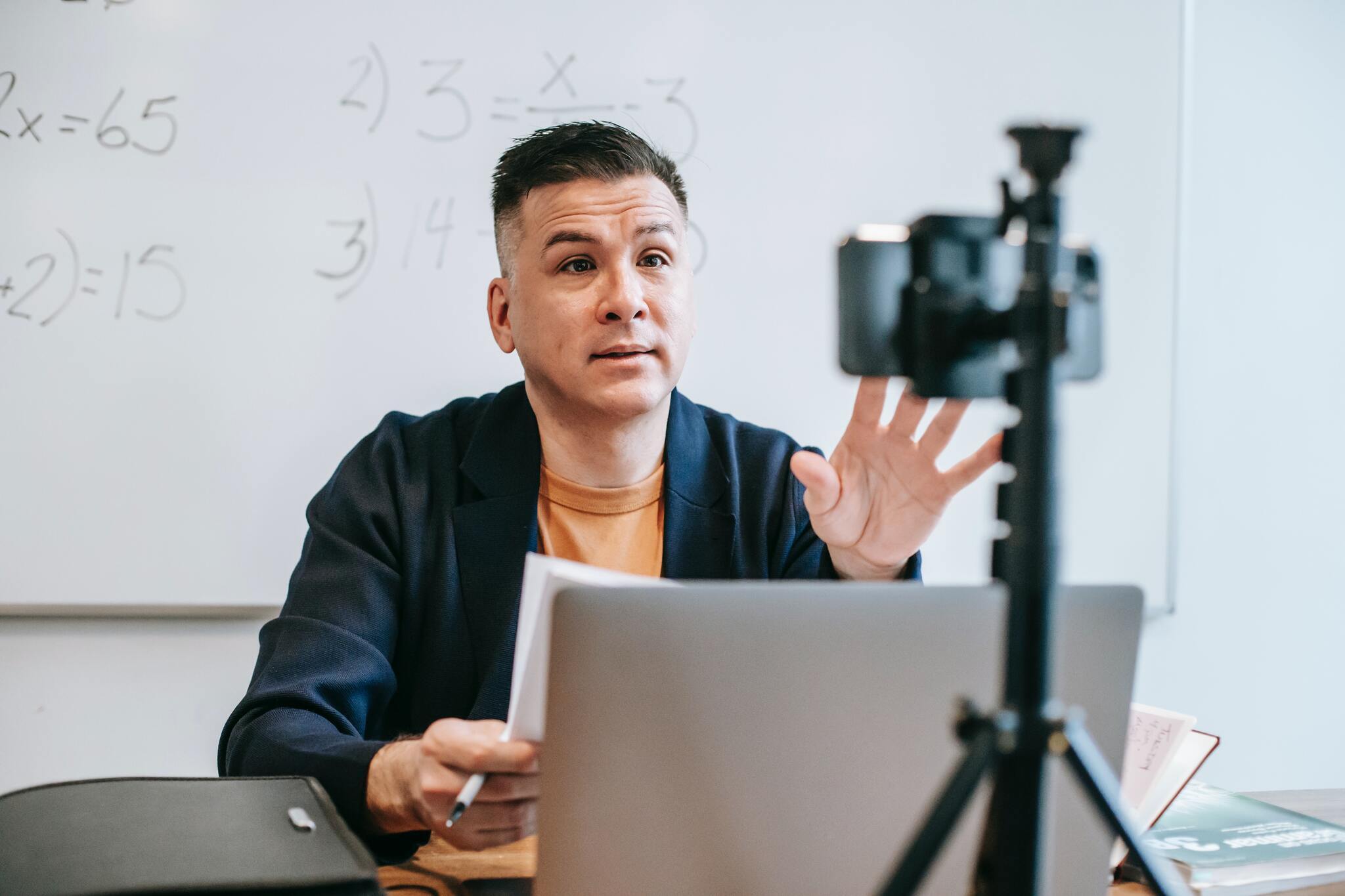 A school communication plan is an authoritative guiding document that outlines the mission, goals, strategy, and tactics of internal and external communication channels for all relevant school departments. The purpose of a school communication plan is to support the overall mission of the educational organization. Supporting this mission might include reinforcing aspects of the school's vision and growth efforts to relevant stakeholders.
A comprehensive school communication plan will outline a regular cadence of outward-facing and internal communication channels and approaches designed to keep students, staff and parents connected and informed. Additionally, communication plans should define who is responsible for implementation throughout the school, and investments that will likely be made as part of the plan's execution.
The Benefits of Developing a School Communication Plan
There are numerous advantages to creating or improving a school communication plan and increasing the channels through which parents, students, and community members can be reached. The top advantages include:
Effective community-building by telling the school's story, vision, mission, and successes.
Increase staff cohesion through shared communication channels.
Enhance parent relationships with the school by sharing important announcements on multiple channels and making information easy to access.
Promote student involvement and awareness.
Preserve student and staff health and safety with incident response initiatives.
Raise awareness of pertinent or important external events.
How to Determine if Your School Should Develop a Communication Plan
Unsure if your school should prioritize developing a communication plan for 2022? Here are a few questions to help evaluate if your school or district is in need of a new or overhauled approach:
Do you have formal procedures for disseminating important information?
Do you have a protocol for managing internal and external communication during a crisis or unplanned event?
Can students, staff, parents, and community members be reached through multiple communication channels?
Do you have goals and supporting tactics specifically for increasing employee and student engagement?
Do people generally know where to go to find the information they need?
Answering questions like those listed above will help you understand the state of both internal and external communication practices at your school.
The answer will likely be clear: it's time to create an effective and comprehensive new school communication.
Great! How?
Read our next article on how to build a school communication plan for specific steps that you and your team can take to pull together the required technology, processes, and strategic plan for a successful communication plan.
What Foxbright Clients Say
- Bishop T.K. Gorman Catholic School
"The new CMS is much improved and I'm impressed with you and your team. Everything I requested was completed to exact specifications and at a reasonable price. Great job."
- Madison County Schools, GA
"Thanks to the entire Foxbright Team for the patience and help through the years. It has been a good working relationship, and I'm sure it will continue to be so."
- Vicksburg Community Schools
"Our Head of Technology and I both marveled at how thorough, seamless, simple, and cost-efficient the site transfer process was last Fall and at how easy it is to maintain and change the site to fit our needs. Thank you for all you do to help us look good!"
- Saline Schools
"The PD yesterday was awesome! The hybrid you did for us was great. It was short, quick and covered the areas we wanted to in a short time. Thank you for being flexible and rolling with our PD style yesterday. Excited to be ADA compliant."
- Walled Lake Consolidated School District
"We interviewed a number of providers to find the best fit for the district. The clear winner was Foxbright. Our switch, transition and change to Foxbright was smooth. Foxbright was responsive, strategic and timely in the plan to make the change."
- Blissfield Community Schools
"We have used Foxbright for almost 9 years now and have had a great working relationship with them. Responses are always quick and courteous."
- Saline Schools
"When any issue comes up, the Foxbright support team is only an email or phone call away. They always respond very quickly to the issues which wasn't our experience with our last website vendor."
- Kent ISD
"Foxbright is a technology company that knows how to communicate, rather than a communication company that dabbles in technology."
- Wayland Union Schools
"Our experience in working with Foxbright to create the new website was wonderful from start to finish. We finished the project under schedule and our parents, staff and community are happy with the new site."
- Byron Center Public Schools
"We are very happy with this organization. They are great to work with! Sharp group of professionals and always helpful."
- Grosse Ile Township Schools
"Foxbright gave us excellent guidance on putting together a website that works well, is easy to update, projects a highly professional image, and enables us to tout the benefits of Grosse Ile living."
- Mona Shores Public Schools
"Before we partnered with Foxbright, our website was home grown, and it showed."
- Blissfield Community Schools
"We recently did a redesign of our website and we are so pleased with the new web interface. Their interface is easy to use and intuitive. Foxbright continues to keep up with the trends and over the past 9 years there have been many new features and functions."
- Muskegon Area ISD
"We been very satisfied with the quality and flexibility of Foxbright's CMS. We continue to enjoy a positive and creative partnership with Foxbright and look forward to implementing new features."
- Southfield Public Schools
"It has been a joy and a pleasure to work with Foxbright because they are such a responsive company."
- St. Clair County RESA
"We wanted a site that had a professional, corporate-style design and was easy for visitors to navigate. Foxbright delivered on all of those requirements very well."
- Walled Lake Consolidated School District
"Our switch, transition and change to Foxbright was smooth. Foxbright was responsive, strategic and timely in the plan to make the change."
- Huron Valley Schools
"We are another very satisfied customer!"