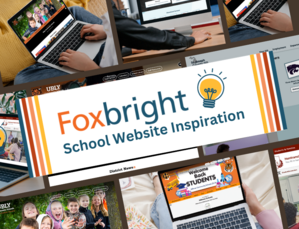 4 Best School Website Designs Inspirations - October 2023
September 26, 2023
The seasons are changing, kids are heading back to school, and four more clients have fresh new Foxbright websites for their communities to enjoy! It looks like this Fall clunky, confusing, and inconsistently branded websites are out while seamlessly integrated mobile apps are very much in. Who knows, maybe a quick spin through these dynamic Foxbright templates will inspire you to unlock the full potential of your website!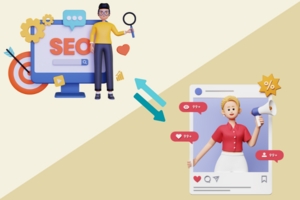 Website Content vs. Social Media: Which Platform Should Schools Focus on Most?
Category:
Communications
Website Design
August 23, 2023
Both website blog content and social media content offer unique benefits and challenges when it comes to showcasing your school's news. Each platform has the potential to increase visibility, engagement, and return on investment (ROI) for your school, but the effectiveness of these platforms depends on various factors such as SEO optimization, time investment of staff, potential for virality, and the ability to establish meaningful connections.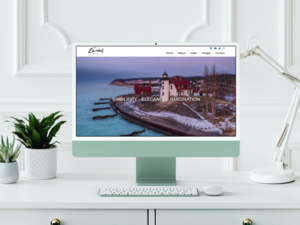 School Website Design Inspiration - Summer 2023
July 3, 2023
An effective school website needs to be more than just visually appealing—it should serve as a dynamic communication tool that fosters engagement and delivers vital information seamlessly. So while each of the following Foxbright clients are certainly easy on the eyes, they also are built on a tech platform with responsive design, integrated ADA compliance guaranteeing accessibility for all users and communication features to share updates automatically with teachers, students, and their community.
What Foxbright Clients Say
- Grand Ledge Public Schools
"Foxbright's client service is second to none!"
- Grand Ledge Public Schools
"For many people, a school district's website often provides the first impression... and those are very powerful and influential. I can not imagine using a different website technology provider – I think Foxbright is tops in so many ways!"
- Vicksburg Community Schools
"Our Head of Technology and I both marveled at how thorough, seamless, simple, and cost-efficient the site transfer process was last Fall and at how easy it is to maintain and change the site to fit our needs. Thank you for all you do to help us look good!"
- Saline Schools
"The PD yesterday was awesome! The hybrid you did for us was great. It was short, quick and covered the areas we wanted to in a short time. Thank you for being flexible and rolling with our PD style yesterday. Excited to be ADA compliant."
- Blissfield Community Schools
"We have used Foxbright for almost 9 years now and have had a great working relationship with them. Responses are always quick and courteous."
- Saline Schools
"When any issue comes up, the Foxbright support team is only an email or phone call away. They always respond very quickly to the issues which wasn't our experience with our last website vendor."
- Kent ISD
"Foxbright is a technology company that knows how to communicate, rather than a communication company that dabbles in technology."
- Wayland Union Schools
"Our experience in working with Foxbright to create the new website was wonderful from start to finish. We finished the project under schedule and our parents, staff and community are happy with the new site."
- Byron Center Public Schools
"We are very happy with this organization. They are great to work with! Sharp group of professionals and always helpful."
- Grosse Ile Township Schools
"Foxbright gave us excellent guidance on putting together a website that works well, is easy to update, projects a highly professional image, and enables us to tout the benefits of Grosse Ile living."
- Mona Shores Public Schools
"Before we partnered with Foxbright, our website was home grown, and it showed."
- Blissfield Community Schools
"We recently did a redesign of our website and we are so pleased with the new web interface. Their interface is easy to use and intuitive. Foxbright continues to keep up with the trends and over the past 9 years there have been many new features and functions."
- Muskegon Area ISD
"We been very satisfied with the quality and flexibility of Foxbright's CMS. We continue to enjoy a positive and creative partnership with Foxbright and look forward to implementing new features."
- Southfield Public Schools
"It has been a joy and a pleasure to work with Foxbright because they are such a responsive company."