Our Clients
Have a Lot to Say.
For more than 20 years, Foxbright has been designing and developing effective communication solutions to help our education clients. From innovative and modern website and mobile app design to innovative technologies and exceptional customer service, our clients are always first priority. Many of our clients have worked with us through the years and have a lot to say about our company's product offerings, solutions, customer service, and affordability.
Client Success Stories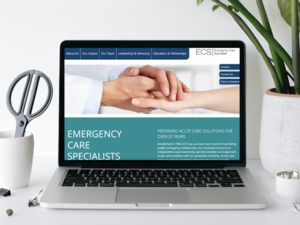 Website Inspiration from OUTSIDE the classroom.
"Now wait a minute," you may be asking yourself, "doesn't Foxbright just do education based websites?" Well while the bread & butter of our work is serving school districts, we also serve a healthy side of design for a diverse range of businesses, nonprofits, and community organizations. Below we're highlighting some of our recent favorites: Emergency Care Services, Parkside for Families, Detroit Limo, and the Muskegon Lutheran Church. Read on to see how these great clients partnered with our team to build online communities that connect and engage their visitors.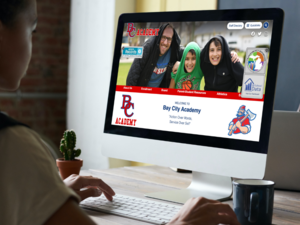 School Website Inspiration - October 2022
One of the common factors that put Muskegon Maritime Academy, Bay City Academy, North Central Academy, and St. Robert Catholic School on the best new website list is their focus on creating a great experience for their visitors. Just as you'd expect a welcoming aesthetic when you walk through the physical doors, these institutions worked with the Foxbright team to ensure that parents/guardians, students, staff, and community members experienced the very best of their brand as soon as they land on the homepage.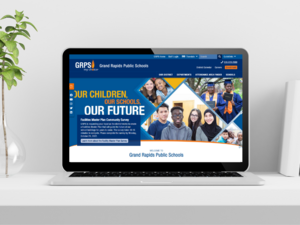 New Website Inspiration - September 2022
Now here are some new websites that do a fantastic job of blending design form with function! Intuitive navigation makes content easy to find, data driven news features automatically publishes content in multiple places, and lovely multimedia layouts catch the eye! Check out some great design inspiration below featuring St Henry School, Central Lake Public Schools, Grand Rapids Public Schools, and iE3 Body Wellness.
Don't take our word for it. Below are some of the comments we've received from our clients through the years.
What Foxbright Clients Say
- Vicksburg Community Schools
"Our Head of Technology and I both marveled at how thorough, seamless, simple, and cost-efficient the site transfer process was last Fall and at how easy it is to maintain and change the site to fit our needs. Thank you for all you do to help us look good!"
- Saline Schools
"The PD yesterday was awesome! The hybrid you did for us was great. It was short, quick and covered the areas we wanted to in a short time. Thank you for being flexible and rolling with our PD style yesterday. Excited to be ADA compliant."
- Walled Lake Consolidated School District
"We interviewed a number of providers to find the best fit for the district. The clear winner was Foxbright. Our switch, transition and change to Foxbright was smooth. Foxbright was responsive, strategic and timely in the plan to make the change."
- Blissfield Community Schools
"We have used Foxbright for almost 9 years now and have had a great working relationship with them. Responses are always quick and courteous."
- Saline Schools
"When any issue comes up, the Foxbright support team is only an email or phone call away. They always respond very quickly to the issues which wasn't our experience with our last website vendor."
- Kent ISD
"Foxbright is a technology company that knows how to communicate, rather than a communication company that dabbles in technology."
- Wayland Union Schools
"Our experience in working with Foxbright to create the new website was wonderful from start to finish. We finished the project under schedule and our parents, staff and community are happy with the new site."
- Byron Center Public Schools
"We are very happy with this organization. They are great to work with! Sharp group of professionals and always helpful."
- Grosse Ile Township Schools
"Foxbright gave us excellent guidance on putting together a website that works well, is easy to update, projects a highly professional image, and enables us to tout the benefits of Grosse Ile living."
- Mona Shores Public Schools
"Before we partnered with Foxbright, our website was home grown, and it showed."
- Blissfield Community Schools
"We recently did a redesign of our website and we are so pleased with the new web interface. Their interface is easy to use and intuitive. Foxbright continues to keep up with the trends and over the past 9 years there have been many new features and functions."
- Muskegon Area ISD
"We been very satisfied with the quality and flexibility of Foxbright's CMS. We continue to enjoy a positive and creative partnership with Foxbright and look forward to implementing new features."
- Southfield Public Schools
"It has been a joy and a pleasure to work with Foxbright because they are such a responsive company."
- Walled Lake Consolidated School District
"Our switch, transition and change to Foxbright was smooth. Foxbright was responsive, strategic and timely in the plan to make the change."